HOW TO STAY SAFE AT NEW CASINO SITES
We know that some people are concerned about playing at new casinos, as these sites simply haven't proven themselves to be completely safe and trustworthy yet. While we understand this concern, we're here to say this though: new sites are generally completely safe places to play, and they offer a huge amount to everyone signing up with them.
On this page, we're going to calm some nerves by showing you exactly how to stay safe at a new online casino site, so keep on reading to find out more!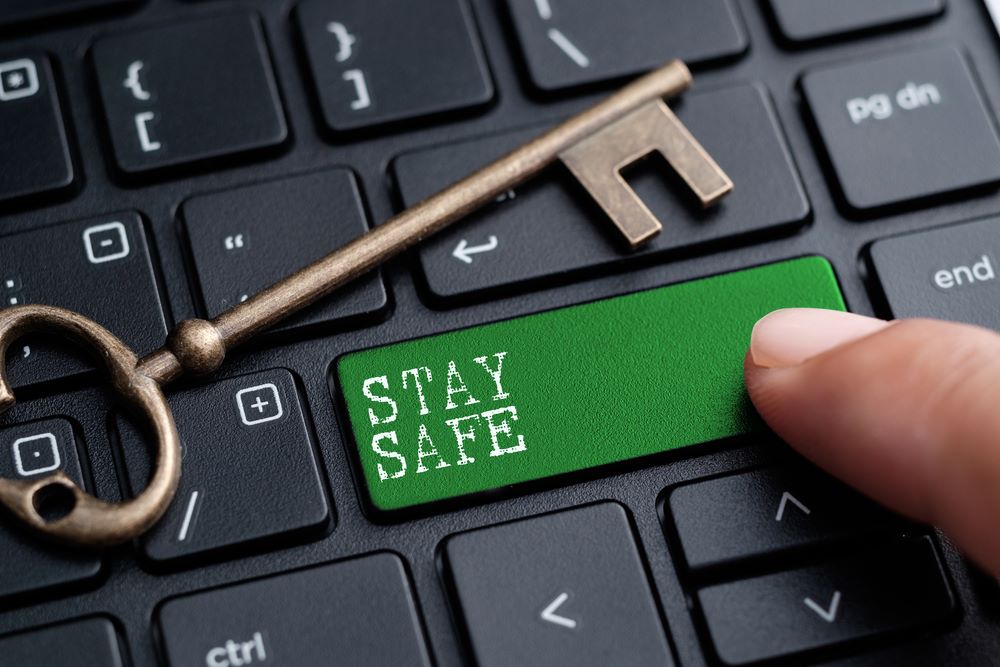 LICENCED AND REGULATED CASINOS
The most important thing to look for is easy to pinpoint: any new online casino absolutely must be regulated by the Gambling Commission. If it isn't, it's not allowed to offer games to anyone in the UK. Regulation from the Gambling Commission ensures that every aspect of the site has been thoroughly reviewed, plus there will be ongoing oversight as well. The result? You'll know that you're playing at a fair site with the procedures in place to fully protect you while you're playing. Please note that we'll never recommend a site that isn't regulated by the Gambling Commission.
INDEPENDENT TESTING
You should also look to see if the site has had games tested by an independent testing house. These organisations look at aspects of games – most notably the random number generator used – to determine whether the game really is fair and actually offers the claimed RTP. These testing houses run millions of turns when reviewing a game and it's almost impossible to sneak anything past them. The most commonly known testing house is eCOGRA, however you'll also sometimes find GLI and iTech Labs at gambling sites as well.
SSL ENCRYPTION
SSL encryption is a vital aspect of any good website. You can tell if a site uses this as the beginning of their URL will be "https" and not simply "http". SSL encryption will encrypt all data you send – including payment details – and only the casino in question will be able to decode this encryption. This means that any unauthorised third parties coming into receipt of the information will not be able to get anything from it – thus ensuring your personal details always remain safe.
CAREFUL WITH MOBILE USE
Even if you're playing at the safest casino around, you must be careful when using a mobile device. While it's very unlikely to happen, it is possible for your details to be stolen if you enter them while using a Wi-Fi connection you don't know or trust. To prevent this, we would always advise adding money to your account when using your own personal Wi-Fi connection. You can then spend this money while on any connection you happen to find.
CHECK OUT OUR REVIEWS
We've saved the biggest tip on staying safe at a new casino until last, and it's this: always check out our review of a site before deciding whether to sign up. Our reviews are compiled by online casino experts, who know exactly what a safe and secure casino site should offer to players. To put it bluntly, if we say a site is safe, you can be absolutely sure that your safety is completely assured. We won't just write our reviews and forget about them either, as instead we'll constantly recheck the site in question, just to make sure it's still offering a safe and secure experience.
So, there you have it: five ways to ensure you stay safe at a new online casino. Why not now take a read through our detailed reviews and find a safe new casino that's perfect for you?